WELCOME TO SERVANT MINISTRIES, INC.

Servant Ministries, Inc,  conducts live events developed by  Walk Thru the Bible, an international Christian educational organization that contributes to spiritual growth worldwide through innovative Bible teaching in live events, literature, and videos.  Walk Thru's mission is helping people everywhere live God's Word. Servant Ministries also teaches other conferences developed by Rev. Richard Whittington and other international ministries.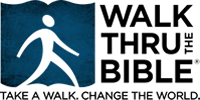 Please Pray for Our Troops and Missionaries Around the World.